HTT-33
Temperature & Humidity Indicator with sensor
Temperature & humidity indicator with Wall Mounting facility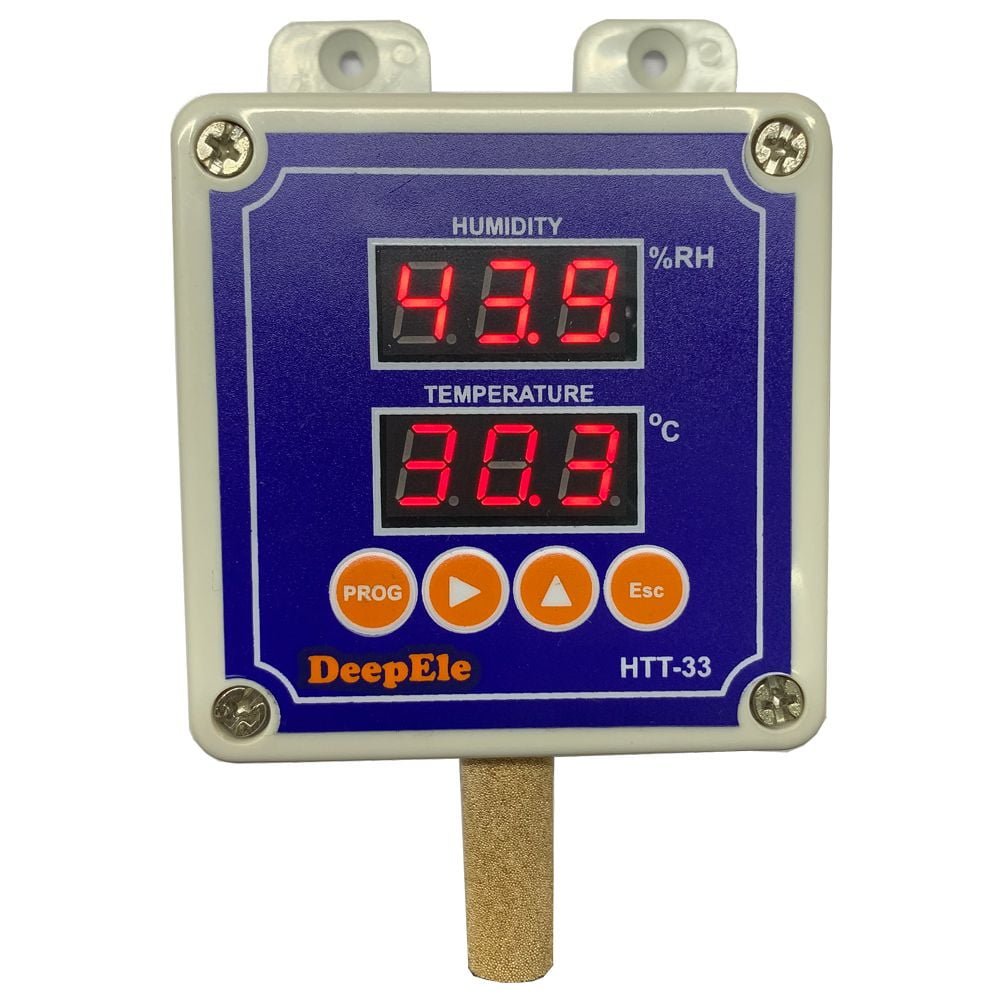 SPECIFICATIONS
Supply: 9VDC.
Display: 0.39" 3+3 seven segment high bright Red display.
Input: SHT31 Sensirion Digital calibrated sensor made in Switzerland Sensor attached with indicator.
Temperature Range: 0°C to 70.0°C (Response time 2 Sec).
Humidity Range: 0%RH to 99.9% RH C (Response time 8 Sec).
Accuracy: +/- 2.0%RH and +/- 0.2°C.
Alarm: High and Low alarm for temperature and humidity with DISPLAY BLINK.
Calibration: Digital Calibrated Sensor.
Size: 82mm X 80mm X 50mm (H X W X D).
Enclosure: ABS Plastic IP65.
Mounting: Wall mounting.