DTC-72A
Digital Temperature Controller
Digital temperature controller with Panel Mounting facility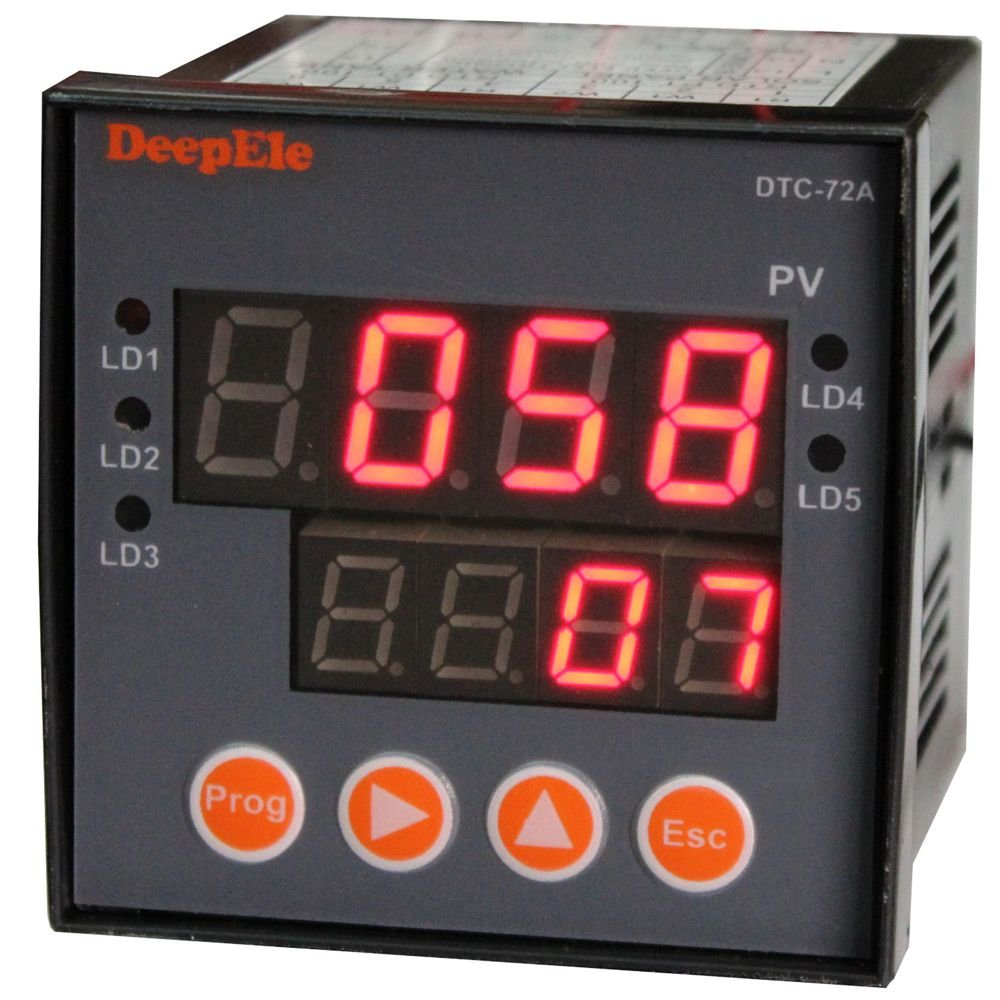 SPECIFICATIONS
Design: Microcontroller based design.
Supply: 90-250 VAC.
Display: 4 X 4 seven segment led display.
Upper Display: Upper display shows PROCESS TEMPERATURE.
Lower Display: Lower display shows SET TEMPERATURE (SP1 OR SP2).
Input: RTD PT – 100 / 3 Wire, 'J' and 'K' Thermocouple.
Temperature Range: RTD PT-100: 0oC to 400oC.

J Type T/C: 0 o

C to 600

o

C.

K Type T/C: 0 oC  to 1370 oC.
CJC: Automatic Cold Junction Compensation.
Resolution: 1 oC.
Accuracy: Typically, +/- 1 oC and Maximum +/- 2 oC.
Fault Indication: Open Sensor, Over Range and Under Range fault indication on display.
Relay and SSR Output: Heat and Cool selectable relay output [email protected] & SSR [email protected]
Alarm: High and Low selectable relay output [email protected].
Calibration: Fully Digital Calibration through front keyboard.
Size: 72mm X 72mm X 65mm. / Panel cut out: 68mm X 68mm.
Enclosure:  ABS Plastic.
Mounting: Panel mounting.