DPC-725
5 Digit Process Indicator
Process indicator with Panel Mounting facility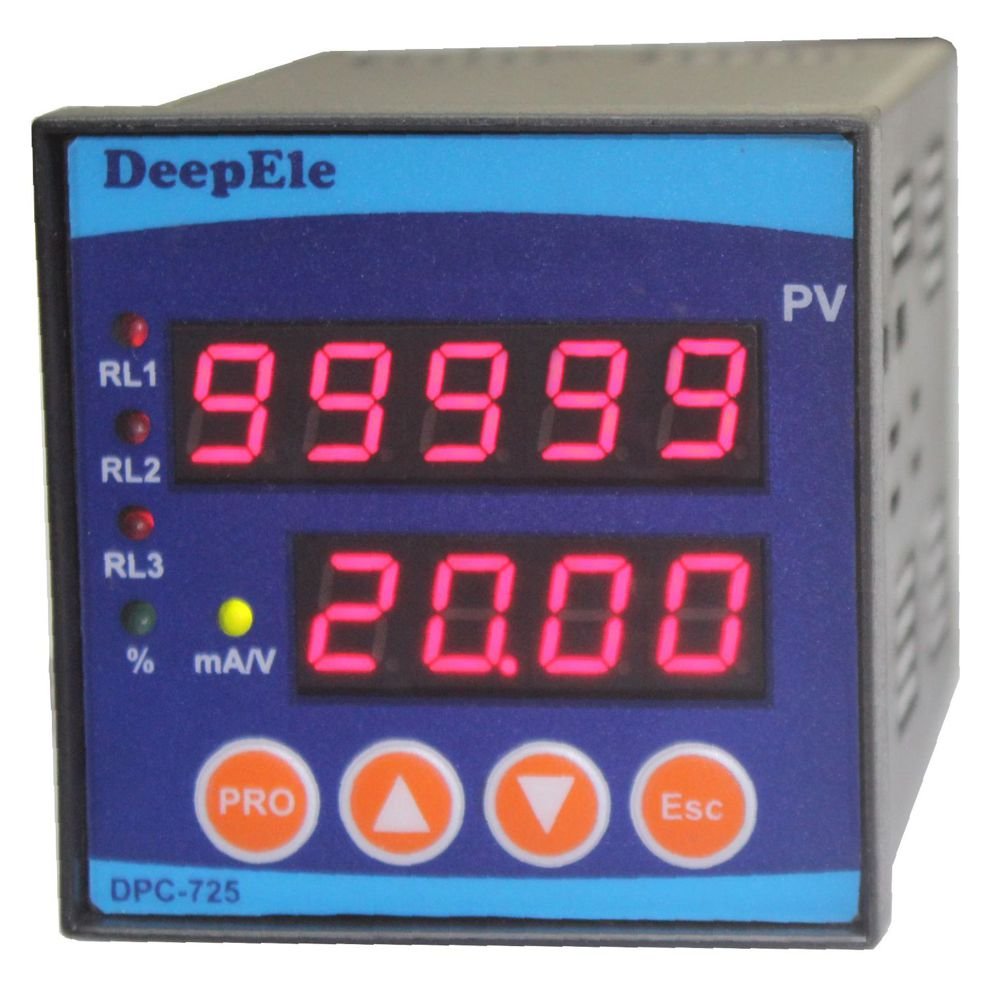 SPECIFICATIONS
Supply: 90-250 VAC.
Input: (4-20) mA with 24V@ 50mA Transmitter supply.
Range: 00000 – 99999 with high scale and low scale setting.
Accuracy: Better than +/- 0.1 %.
Alarm: Two alarms Relay with ZCD Switching (SPDT, 250 V AC 7A).
Analog Output: Optional Isolated (4-20) mA Retransmission output as per requirement.
User Control: 4 front panel tactile switches for calibration and Parameter setting.
Calibration: Fully Digital Calibration through front keyboard.
Fault Indication: Open Sensor, Over Range and Under Range fault indication on display.
Size: DPC-725=72mm X 72mm X 110mm.
Panel Cut out Size: DPC-725=68mm X 68mm.
Enclosure: ABS Plastic Panel Mounting with IP65 Front.
Mounting: Panel mounting.
 Key Features
High scale and Low scale setting facility.
Decimal point adjustment.
Alarms can be set as High or Low.
Programmable Hysteresis for Alarms.
Offset Adjustment to match display reading with other devices.
Lower Display shows Input mA or Process Value in %.
ZCD switching of relays to eliminate EMI